Ubuntu Touch
is the privacy and freedom respecting mobile operating system by
UBports
. Today we are happy to announce the release of Ubuntu Touch OTA-13, our thirteenth stable update to the system! OTA-13 will be becoming available for the following
supported Ubuntu Touch devices
over the next week:
* LG Nexus 5
* OnePlus One
* FairPhone 2
* LG Nexus 4
* BQ E5 HD Ubuntu Edition
* BQ E4.5 Ubuntu Edition
* Meizu MX4 Ubuntu Edition
* Meizu Pro 5 Ubuntu Edition
* BQ M10 (F)HD Ubuntu Edition
* Nexus 7 2013 (Wi-Fi and LTE models)
* Sony Xperia X
* Sony Xperia X Compact
* Sony Xperia X Performance
* Sony Xperia XZ
* OnePlus 3 and 3T
Overall, 140 non-translation PRs were merged during this cycle. These PRs address enhancements and issues all over the Ubuntu Touch system, and have many long-term benefits.
New devices this cycle!
With this update we have new devices officially joining the release cadence! This means that these devices will now have a "Stable" update channel available in System Settings -> Updates -> Update Settings -> Channels. You can install Ubuntu Touch on these devices using the UBports Installer:* Sony Xperia X
* Sony Xperia X Compact
* Sony Xperia X Performance
* Sony Xperia XZ
* OnePlus 3 and 3T
QtWebEngine 5.14 is here
The system QtWebEngine has now been updated to version 5.14.2 from 5.11. This brings a newer version of Chromium to our included Morph Browser and all webapps.
The browser is now 25% faster across all devices in the JetStream2 JavaScript and WebAssembly benchmarks, demonstrating much faster webapp performance.
You are no longer limited to selecting a single word, or an entire line, or an entire paragraph of text to copy! Now you can use the touch handles provided to pick only the text you want.
It is now possible to open downloaded PDFs, MP3s, pictures, and text files in the browser via the "Open" button in the top-right corner of the "Open with" page. This UI will improve with future releases.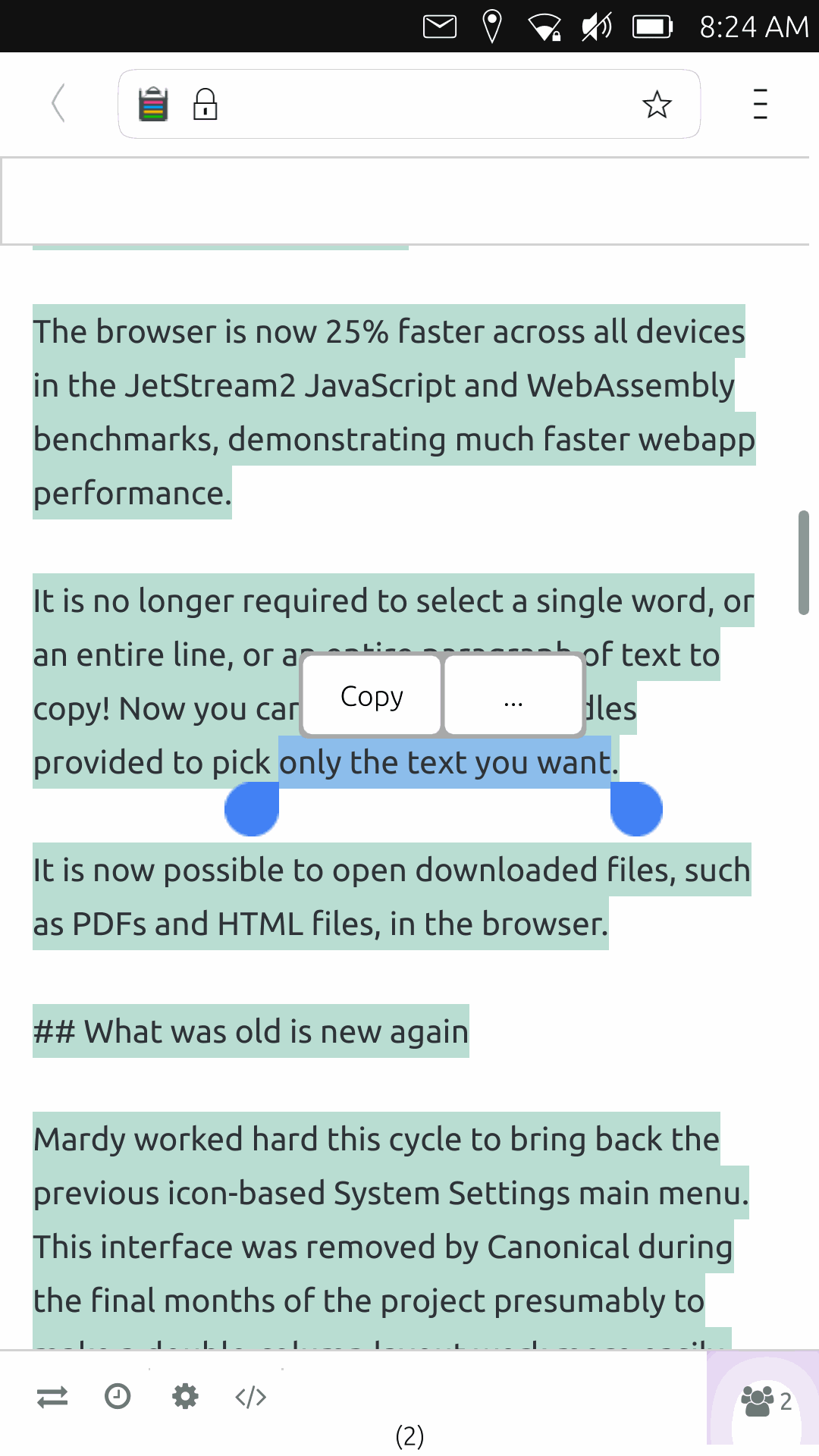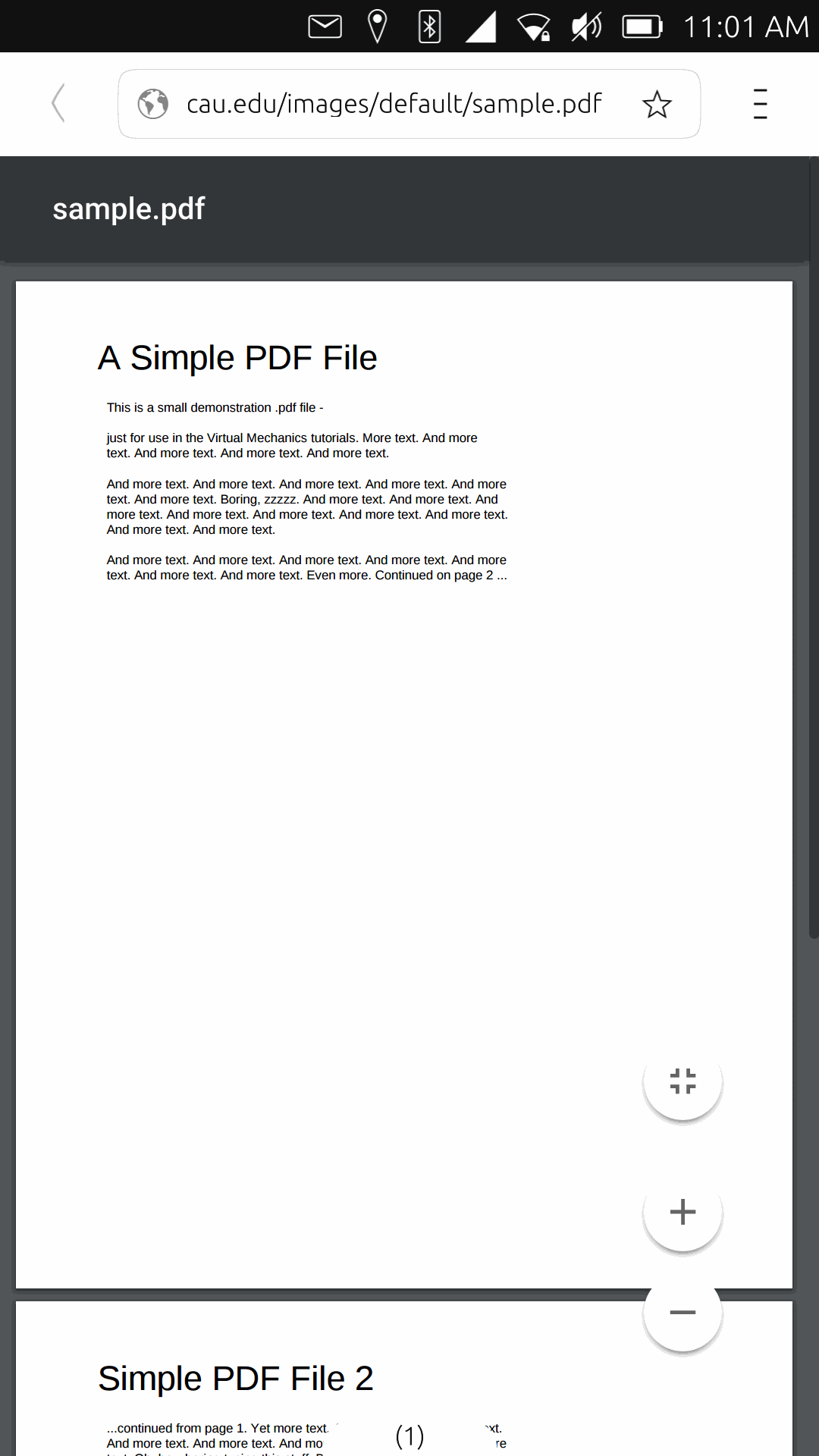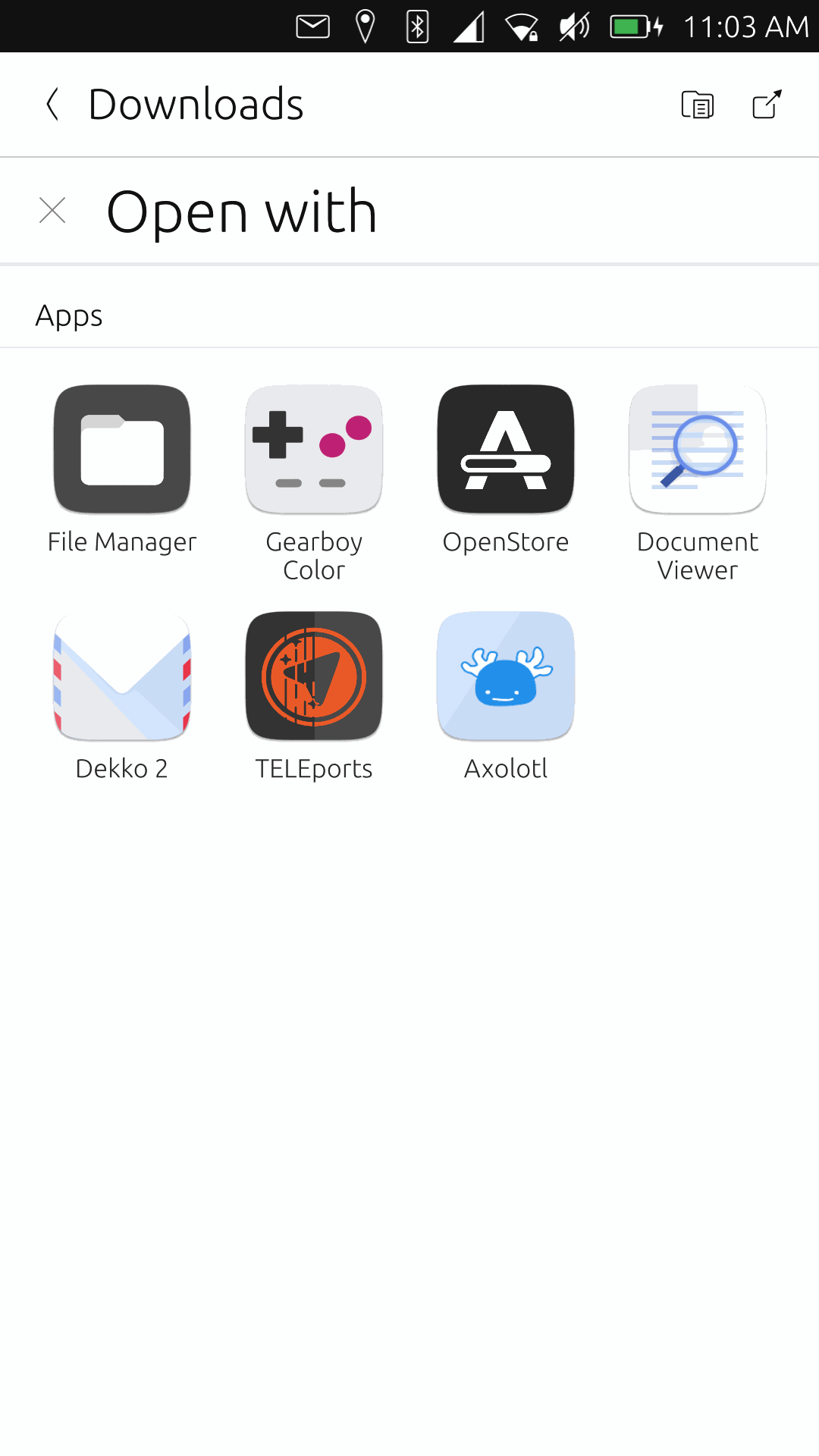 What was old is new again
Mardy worked hard this cycle to bring back the previous icon-based System Settings main menu. This interface was removed by Canonical during the final months of the project presumably to make a double-column layout work more easily. Now, you will receive an icon-based layout when the window is too small to allow the list-based layout to work well and the switch will automatically occur when needed.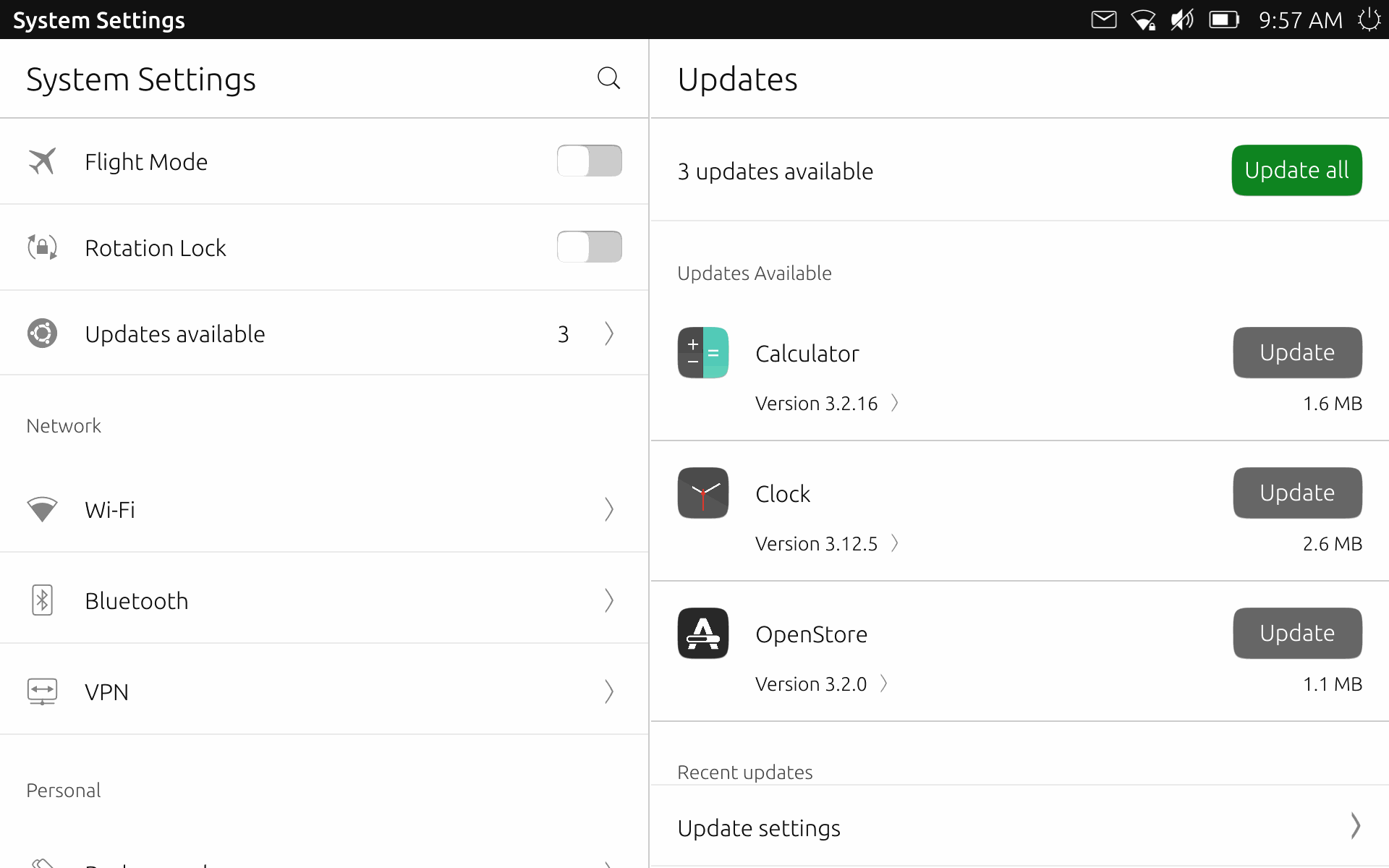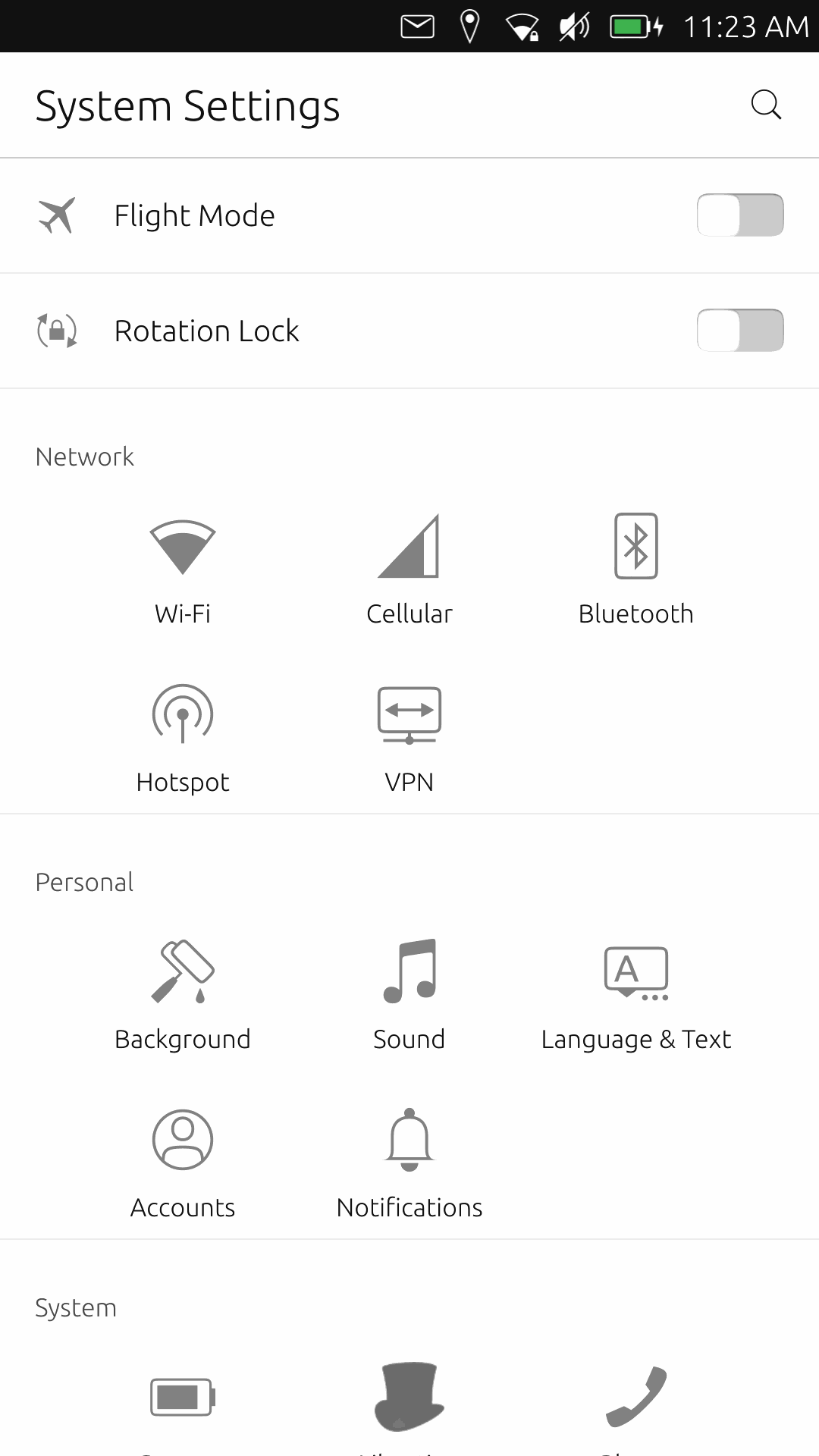 Upgrades, uplifts, upstreams
Luca (of postmarketOS fame) has been working to build Ubuntu Touch components, such as Lomiri and its indicators, on postmarketOS, and therefore also on Alpine Linux. Building our components on Alpine means that we need to adapt to an entirely new stack: musl libc instead of GNU libc, newer compilers and build tools, and an overall different landscape. Luca's adaptations have brought our software closer to working on postmarketOS *and* made it easier for us to move to Ubuntu 20.04 and beyond.
Joan has worked hard to give all of the core apps a first-impression design overhaul over the past five months. Almost all of the apps now use a simpler, cleaner, more eye-friendly design than our previous all-white splash screen of dark mode doom.
Messages, Contacts, and Dialer revamps
We'd be remiss to not mention Lionel's [duboeuf] work on some of the core apps and their backed services during this cycle -- he accounted for almost a quarter of our merged PRs after all!
You no longer need to worry about missing that special someone's special day -- the Contacts app now allows saving birthday dates. The Calendar loads these dates in a new "Contact birthdays" calendar automatically.
The contact editor view has been overhauled, making it much easier to input a contact without the keyboard getting in the way and by finding the item you want in the combo-button interface when adding a field.
Contacts now has swipe actions available, allowing you to easily delete, call, or text a contact from the contacts list.
It is now easier than ever to import your contacts into Ubuntu Touch -- the Contacts app offers to import a VCF file on its first run. It was possible to do this before by "sharing" a VCF file to the Contacts app, but this new shortcut makes the feature far more discoverable.
Selecting the "Call" button from the contacts listing inside the Dialer now starts a call immediately instead of populating the number and waiting for confirmation from the user.
Lionel fixed a particularly sticky issue with SMS and MMS messages overflowing their message bubbles. Audio recording and sending of video messages has also been fixed.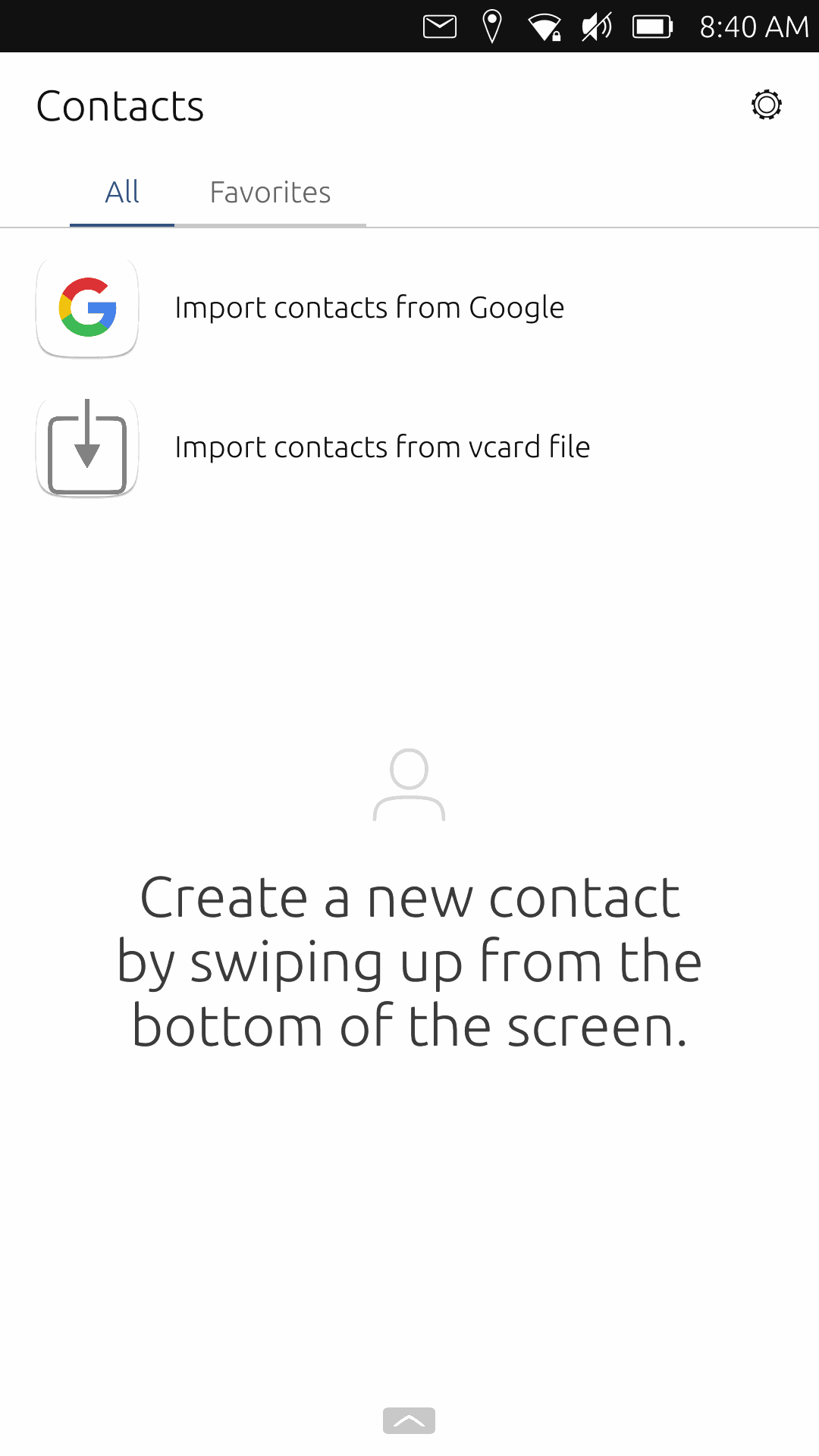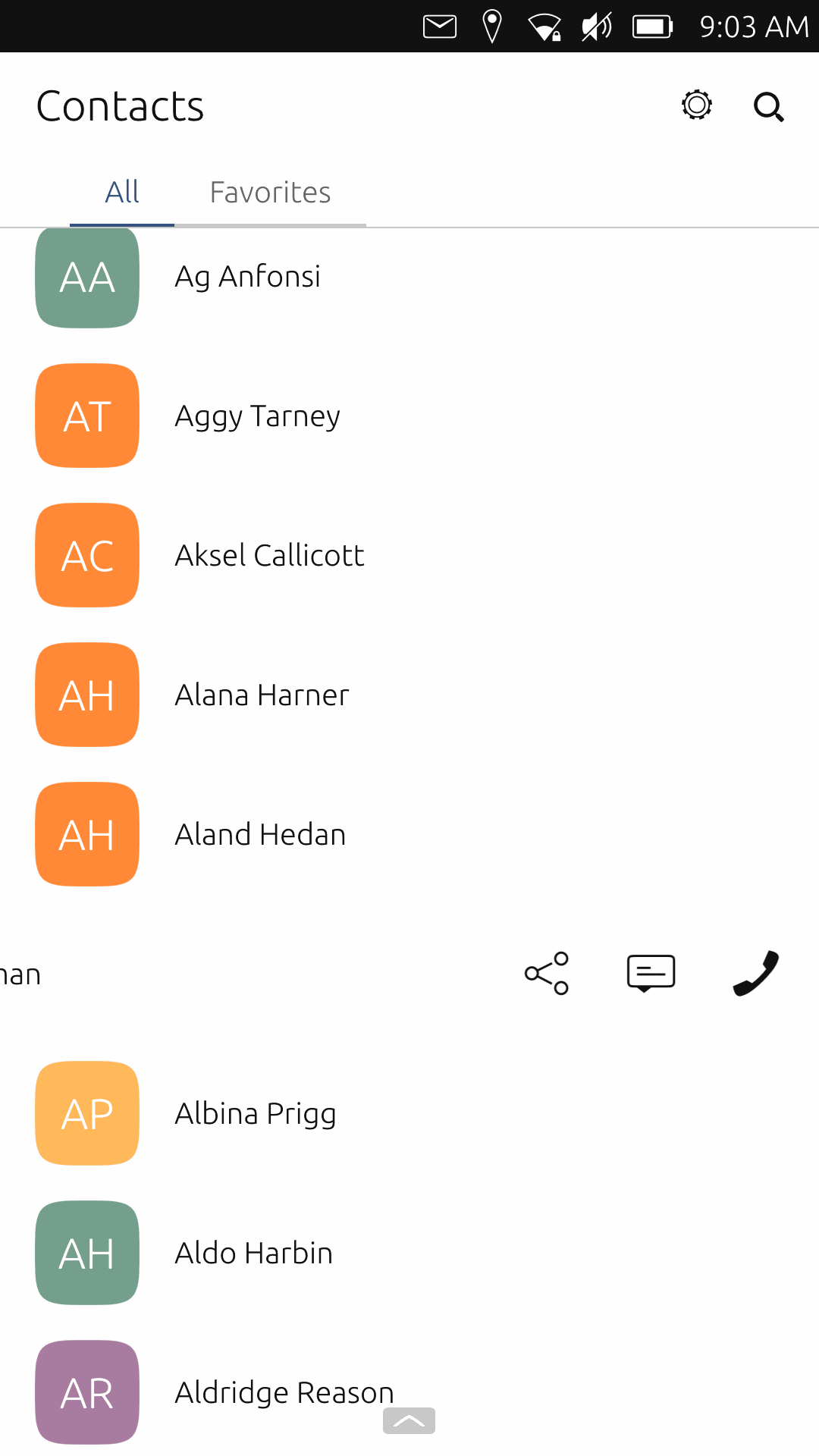 More thoughtful fixes
We believe that we fixed Ubuntu Touch connecting to IPv6-only networks in ubports/network-manager-packaging#3, however we were unable to get any testing to confirm or deny this theory. The OnePlus One now correctly identifies the initial state of its proximity sensor. Its screen will now light when its charging cable is connected or disconnected and the screen will not blink when a phone call is started. ubports/repowerd#10
Magnetic phone sleep covers will now cause some devices to sleep and wake. This has been confirmed to work on:
* Nexus 7 2013
* Xperia X
* OnePlus One
The torch switch in the Power indicator gained support for more devices, such as the Nexus 6P.
The lomiri-ui-toolkit now has better support for the QT Platform Theme and icon themes, making the icons used in Lomiri itself the same as those used in apps.
Newer devices, such as the Xperia X, no longer display in update settings "ghost channels" that cannot actually be installed on the device in Update Settings.
ubports/system-image#13
and
ubports/system-settings#242
Resuming of busy applications is now faster thanks to Alfred´s work to make the resume process asynchronous with the rest of Lomiri:
ubports/ubuntu-app-launch#16
How to get OTA-13
Existing Ubuntu Touch users
Existing users of Ubuntu Touch in the `Stable'
New Ubuntu Touch users
You will find instructions for installing Ubuntu Touch on your device at devices.ubuntu-touch.io.
"I found an issue"!
Have you found a bug? We want to know! You can follow our
Bug Reporting document
to learn how to present the information we'll need to confirm and fix your issue. Every bit helps. The best way to improve Ubuntu Touch is to use it and then tell us about the experience.
You should always check to see whether your bug has already been reported on
ubports/ubuntu-touch on Github
. Browsing open bugs is worth doing, even if you have nothing to report. This ensures that you can watch for any of the open issues and help fix them by providing more information.
Changelog
We apologize, but there were far too many changes in this release to compile a complete changelog for this post. It'd also make this post go on for what would seem like forever... You can check out this GitHub search query for all of the PRs merged between the release of OTA-12 and the release of OTA-13.