Lock screen

Every time your Ubuntu Touch falls asleep and you wake it up you are greeted with the comforting lock screen and a familiar circle.
You slide it and enter your password to get back into your phone. But, did you know... that you can *tap* the circle and see other info?  That's right.  All this time other information about your device's activity can be seen with a simple double tap in the middle of the circle. Try it now.  *tap, tap*.  See?
And did you  know the design around the circle changes with your activity throughout the day?  This also is an interesting fact about your lock screen.
This design on the lock screen is called the InfoGraphic. Apps can store messages and data for display here.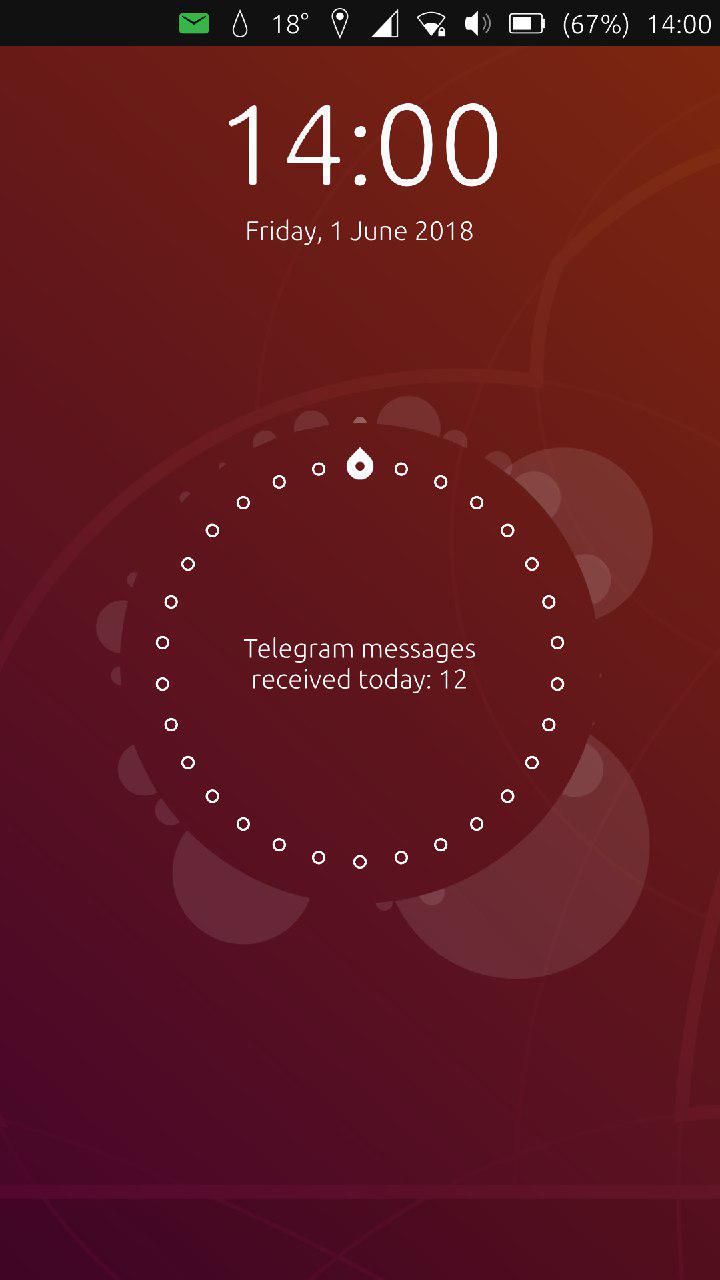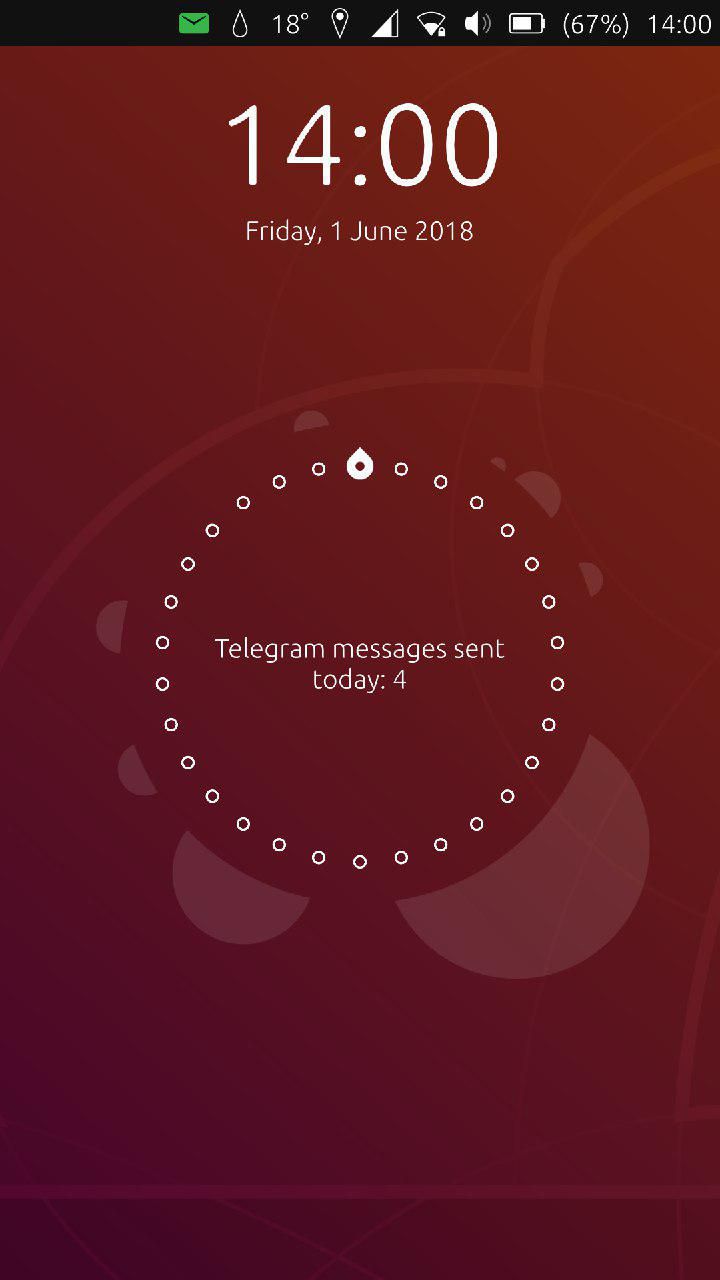 Now that you have learned so much about this simple yet complex element, let's take the lock screen to a whole new level with a simple app you can install from the OpenStore. 

# Circle Message app

Authors: Michal Predotka
Contact: @mpredotka
Category: Personalisation
Where to get it: https://open-store.io/app/circle-message.mivoligo
Circle Message
Circle Message is one of the most simple and fun apps in the OpenStore since it customizes your phone and also has the potential to create a talking piece in any room allowing you to promote Ubuntu Touch to others. 
Within a couple of seconds you can customize the message that appears in the middle of the lock screen circle - hence the name 'circle message'. Try it now. When you first open the app you are greeted with two simple options:  "+ for this moment" and "+ for other days"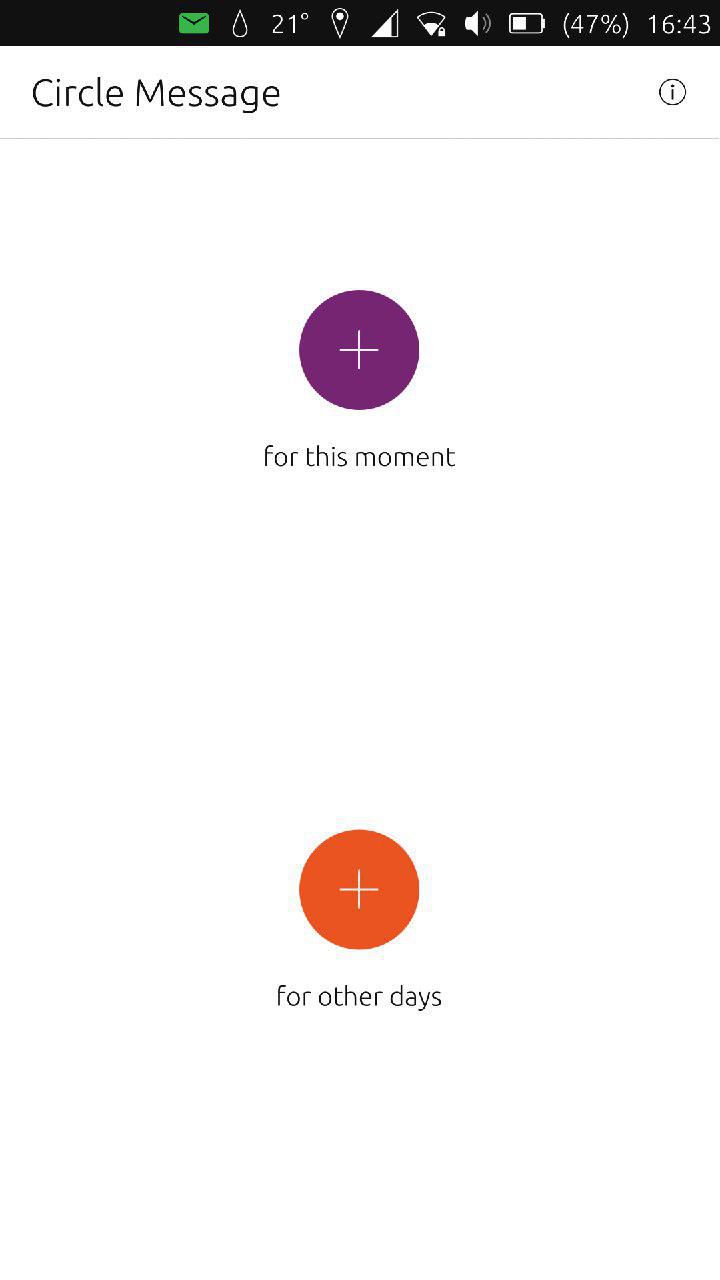 Starting screen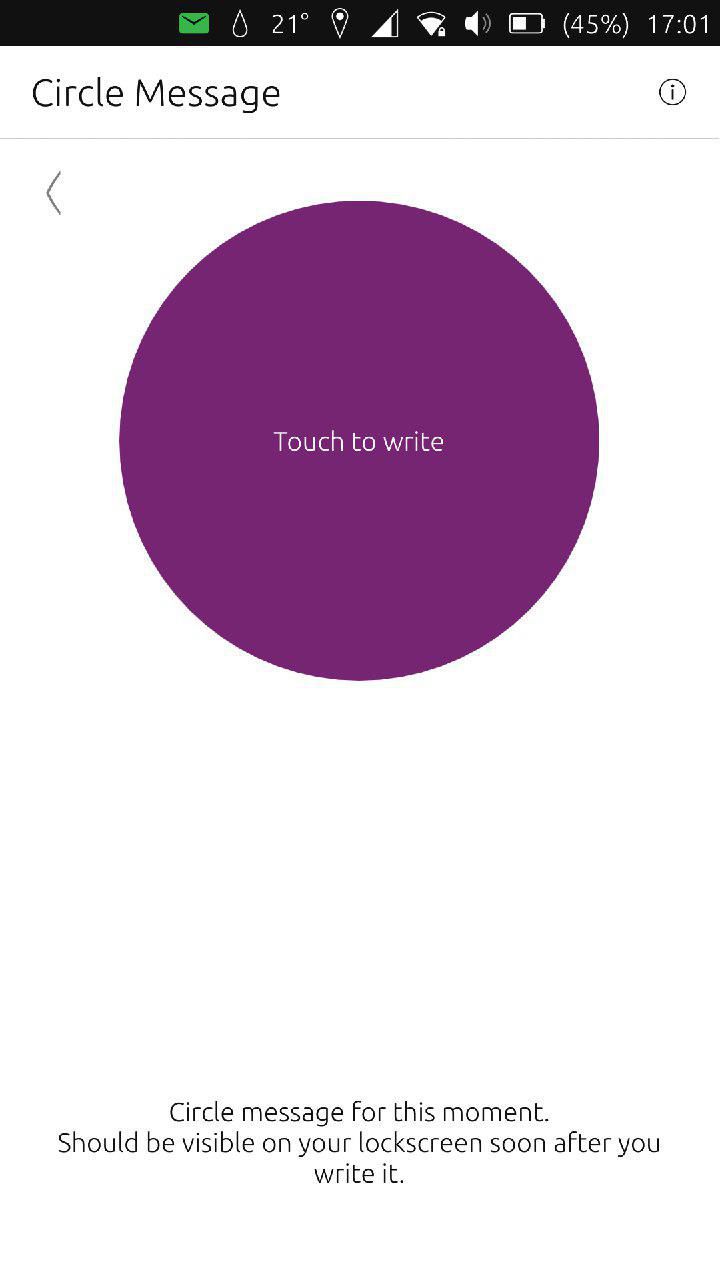 Message for this moment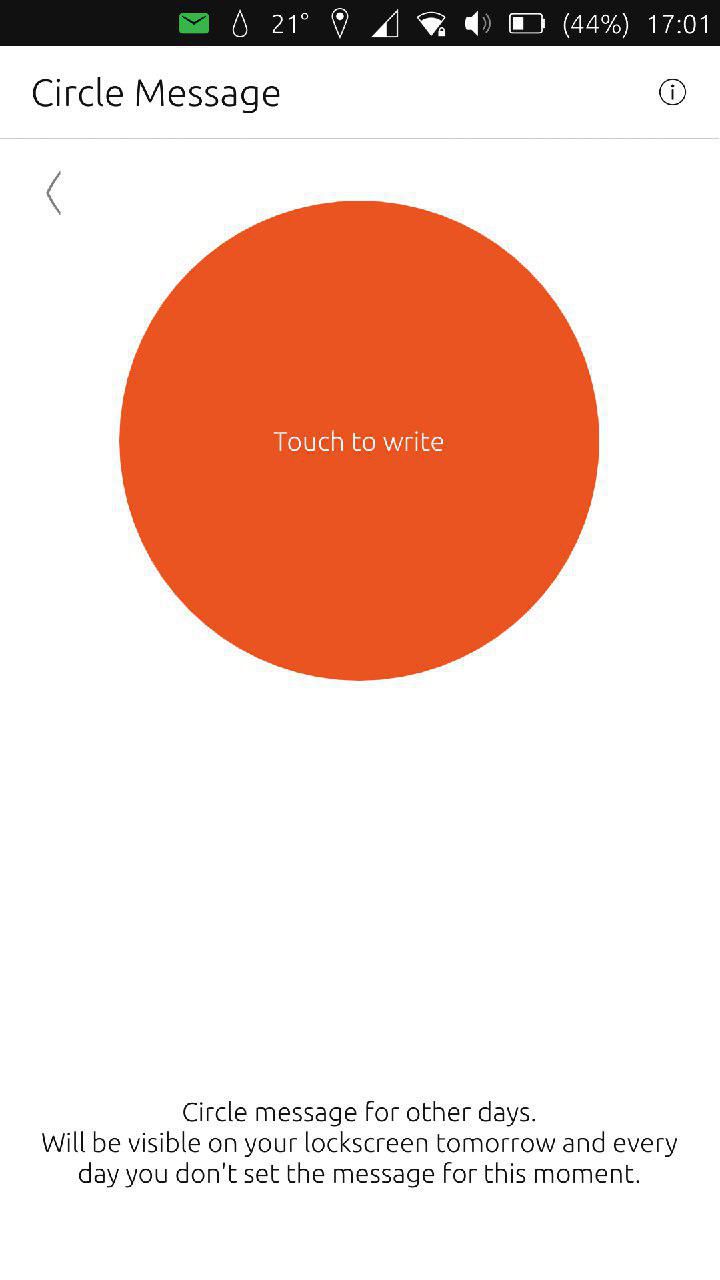 Message for other moments

Inserting Message

To put a message in the middle of your circle that will be visible right now, click "+for this moment" and start typing over the default message. 
When complete, hit the green check mark at the top right of the same page.
To put a message in the circle that will appear 'later', use the "+for other moments" option and repeat the above steps.
That's it!  Now let's test it.  Hit your power button and let your phone fall asleep for about 30 seconds to make sure it's fully asleep. Turn it back on and you'll be greeted with the circle message.
If it's not visible, just double tap your way through until it cycles and finds it.
It may take 1 or 2 minutes to appear but it will. Fun trick for showing that Ubuntu Touch is the most fun and customization device in the world: leave a funny message for your friend on there and ask them to unlock your Ubuntu Touch device and they will get your message.
Enjoy your Ubuntu Touch device and don't forget to share the project with everyone you know.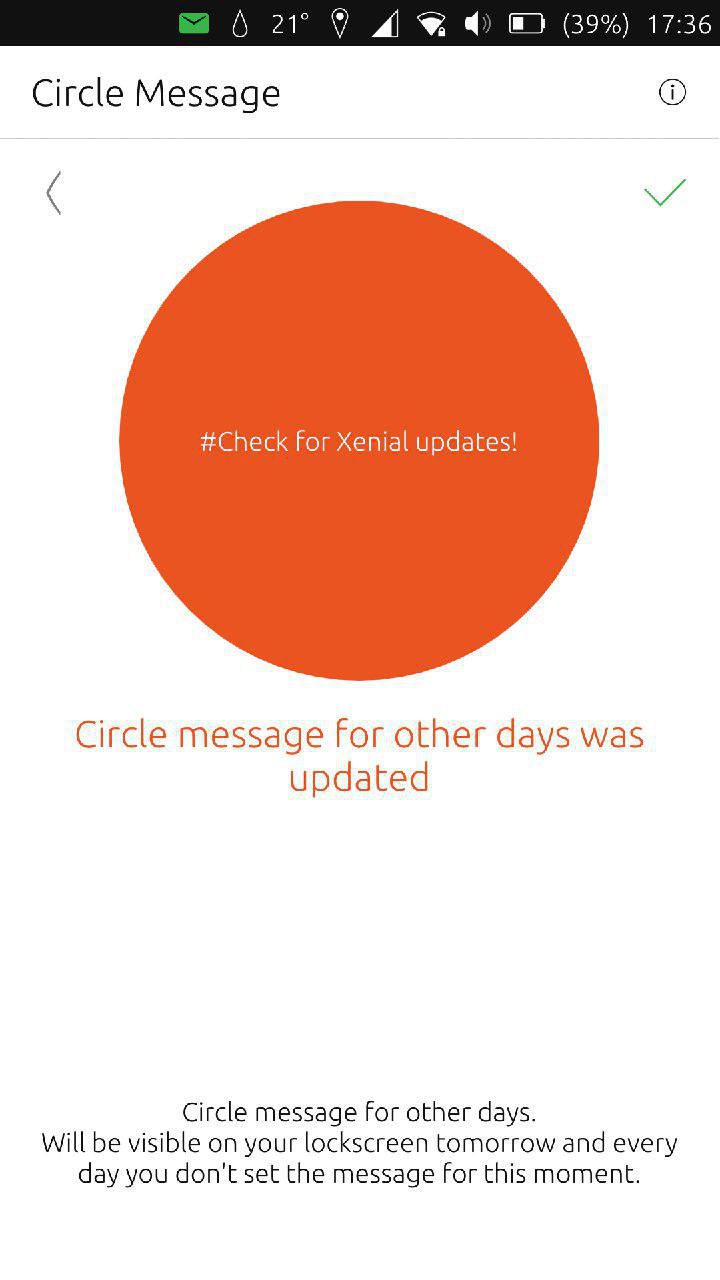 Circle Message

First published: May 17th 2017
Last update: June 3rd 2017

Web address / Source Code: https://launchpad.net/circle-message
License: BSD License (Simplified)
Original languages: English, Polish


What do you think of this app?
Please send your comments and suggestions through the box at the bottom of this blog.
Explore the full spectrum of Ubuntu Touch Apps at OpenStore - The official Ubuntu Touch app store.