Become an UBports Star-player!
Nous avons besoin de vous ! Vous pouvez faire la différence !
Tout le monde est bienvenu pour faire d'Ubuntu Touch un succès
Ubuntu Touch is built by the community for the community. We need all help and support to make the UBports community more efficient and successful.
Whatever set of skills you have, you can become our next Star-player by starting to contribute!
UBports is a community in which everybody is highly appreciated and welcome to contribute. Our community is built on respect, enthusiasm and diversity. There is always a place to contribute in one of the foundations' Steering Committees (SC) or Focus Groups. Besides challenging technical issues, there are many non-technical opportunities for your contribution as well.

Check out the different Steering Committees below, choose the ones you are interested in and start contributing!
Become a UBports Foundation Member
Do you enjoy contributing to UBports and Ubuntu Touch and want to please fill out the Formulaire de candidature et devenir un membre officiel.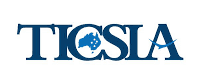 Ubuntu Touch

Linux

Qt


Snaps, in the near future

Intégration continue

ARM cloud

Translation Services

Jenkins

Publicity, PR

Campaign launches

Website & content creation

Communication & visibilité

Testing & validation

Integration & Releases

Quality

Applications de base

Toolkits

SDK

OpenStore

Unity 8



Gestion de la Communauté

Community support & Platform management

Structure de la Communauté


"Il n'y a pas beaucoup de projets mobiles qui se préoccupent réellement de la liberté de choix et de la vie privée. UBports est un d'entre eux et il excelle à construire quelque chose ensemble"

Stefano Verzegnassi, Responsable du comité de pilotage Applications / conception Expérience Utilisateur
Des groupes d'entraide, plus qu'un comité de pilotage
Translations
As a quickly-growing community we like to decrease as many barriers as possible. We are breaking down language barriers by trying to keep everyone up to date about various topics such as blogposts, social media posts, newsletters, Q&A's and so on. In addition, the technical developers always need help in translating the user interface components of Ubuntu Touch and its apps so that more and more people can experience Ubuntu Touch in their own language.
Documentation
A project is only as good as its documentation. We always need better documentation from Users how to's to clearer code documentation. This group keeps track of what is needed where and helps out in writing. Anyone boarding the project can do so, by simply start reading! Do you believe documentation is important and do you enjoy writing? Please help us out!
Sponsors
Sponsors are primarily involved in UBports through financial and/or material contributions. If desired, their names are published on the website (when officially joining the foundation). Sponsors also have the right to participate in general meetings. Although they do not have voting rights, sponsors' voices are heard and very much appreciated.
Associate Members
Associate members are natural persons and legal bodies/entities, who through their membership declare support to the Foundation's purposes and goals, while refraining from voting rights (when officially joining the foundation) and the exertion of the active members' right to participate in the general assemblies. Legal bodies choose a representative to exercise the remaining rights and duties.